Aquaculture's leader in ocean analytics and forecasting.
Fish farmers know the ocean is quickly changing
Scoot Science is for fish farmers who need to protect their fish and operations from ocean risks.
Learn more
Solutions for Aquaculture
Scoot's web-based SeaState™ dashboard allows you to see what's happening below the ocean's surface right now, and provides forecasts of the days ahead.
Learn more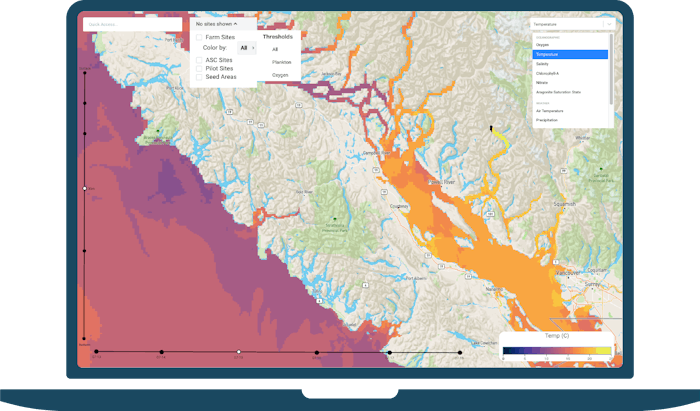 Our partners
We're trusted by leading fish farmers and brands: