Aquaculture's Platform for Data-Driven Decision Making
Solutions for Aquaculture
Scoot's SeaState platform integrates your environmental, fish health, and operational data streams so your teams can stop struggling with siloed data.
SeaState unlocks new insights that will turn your data into action. Seamlessly export and connect your data to other platforms with SeaState's API.
Learn more
Solutions for Investors
Scoot Science's integrated ocean risk and impact model maps ocean dynamics to business outcomes.
Learn more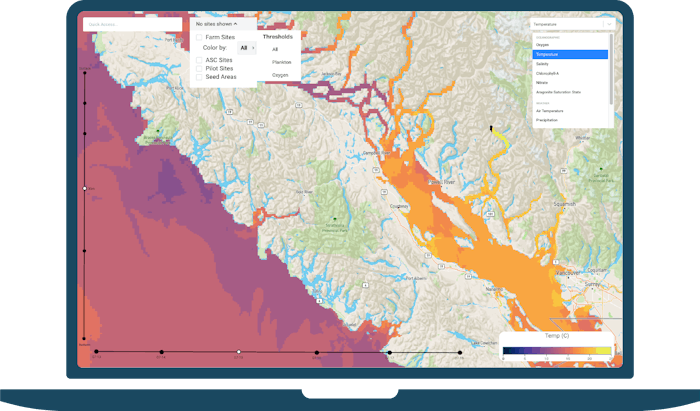 Our partners
We're trusted by leading fish farmers and brands: