IntraFish names its 2021 aquaculture innovators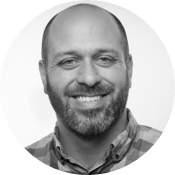 CEO, co-founder, innovator, visionary, around the office we just know him as Jon. Our fearless leader keeping Scoot on course towards our mission, to improve humanity's relationship with ocean. The entire Scoot Science team is so proud of Jonathan for being named as one of IntraFish Media's 2021 Aquaculture Innovators. Jonathan and co-founder Evan Goodwin dreamed up Scoot Science over 4 years ago with the original intention of operating fleets of autonomous ocean gliders for ocean data collection. Actually our name SCOOT, originally stood for Santa Cruz Ocean Observing Team. Fast forward to today and Scoot Science is seventeen people strong(and growing, see careers page) with varied backgrounds from fish biology to data science to software development to oceanography to agricultural economists. Working with some of the largest salmon producers in the world to better understand the changing oceans and help constrain ocean risk for ocean based businesses.
Check out Intrafish.com's 2021 Aquaculture Innovators list here.